Recently, there has been a viral Whatsapp message saying that there is a Malay Priest from Singapore doing a road tour in Malaysia. Accordingly, the message spread like wildfire in Whatsapp, especially among our Malay/Muslim community, because majority of Malays in Singapore are Muslims, whether or not they practice the religion.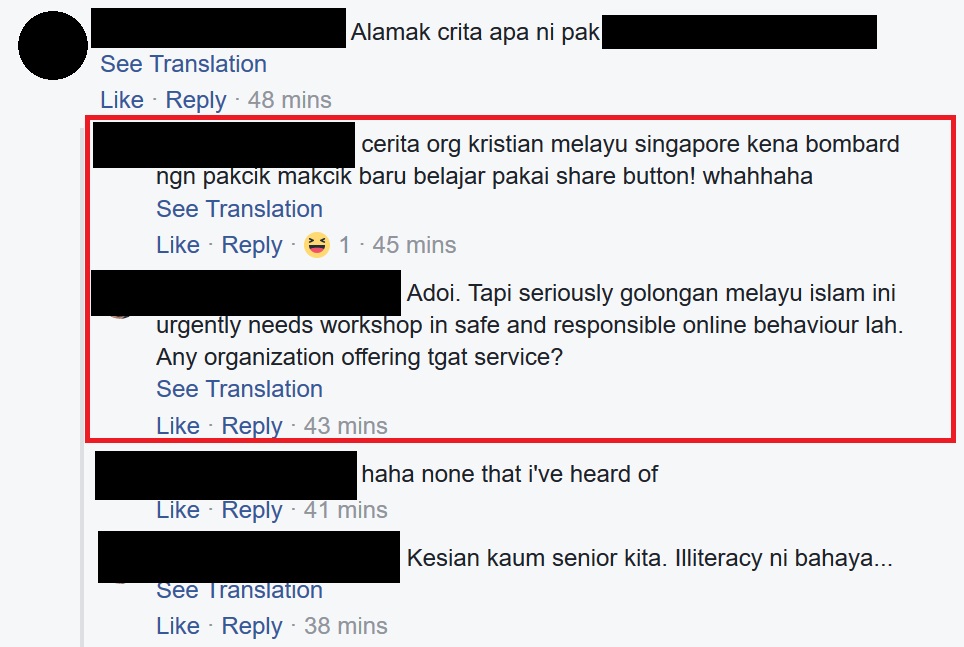 And so, to isolate himself from being part of this group of people yang abam ni cakap "otak korang jangan 3rd world sangat" for creating awareness about Malay Christians, abam ni mencemuh orang Melayu/Islam Singapura sebab cepat sangat menjatuhkan hukum. Ni ape yang abam tu cakap:
"Orang sini nampak Melayu Kristian kat FB terus menghukum itu ini. Dekat Manado, Indonesia dengan kawasan-kawasan Phillipines kan ramai Melayu… semuanya Kristian. Relek ar! Otak korang jangan 3rd world sangat bleh tak? Bukankah kita yang Islam sepatutnya tunjukkan contoh terbaik. Ini contoh terbalik, pe hal!?"
So macam mana ni, orang Melayu/Islam kalau dengar berita berita macam ni, patut buat bodoh je? Kadang-kadang orang sebarkan message because they just don't want their loved ones to be influenced by the teachings of another religion. Itu pun salah ke? Ada yang siap lagi cakap, orang-orang tua kat Singapore ni cepat sangat melatah bila such news appear.
Rilek1Corner