pls share and create awareness of this .
recently theres one idiot that out of nowhere transfer $600 into my acc. and then i recieve a msg that say 'thank you for supporting us' with the payment screenshot below
i reply back, who are u i dunno u. why u transfer money to me. he then became aggressive say i loan from them. i say sorry i dunno u and i dun need ur $600, u give me ur acc no i transfer bk u ur money. he say he cannot take back the money anymore and demand that i must pay $800 back in 5 days
Part 1: Photo of the transaction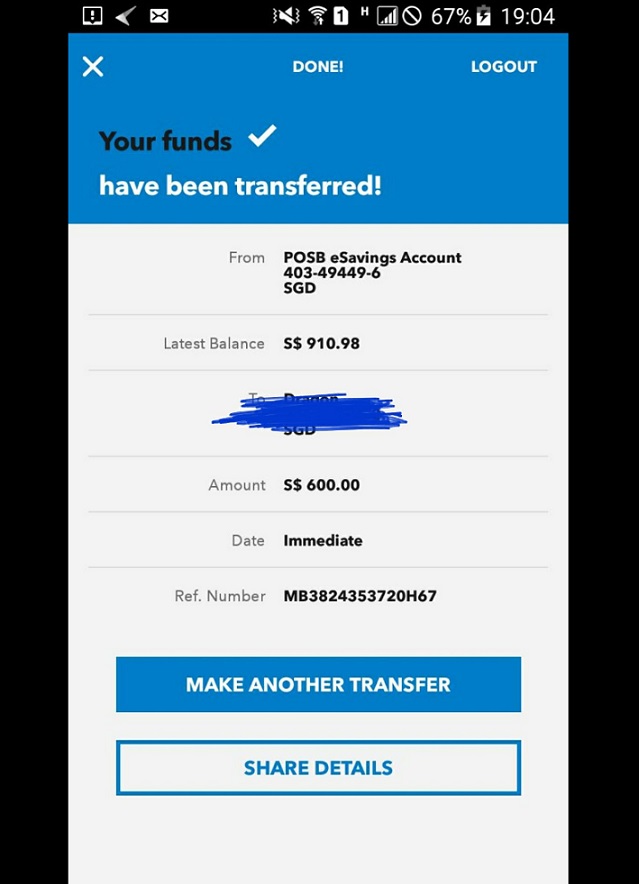 Part 2: drama start..
Editors' Note:
Just in case you ever get scammed using this method, don't panic and just report to the police. Get the necessary evidence and what ever you do don't transfer the money back to the ah long. Be safe and share this awareness!
Source: Kym Tan Meiting